Sajjangad Fort
Sajjangad fort is located near the Satara city. The Bahmani Emperors built this fort for a long time in parts for about 180 years from 1347 to 1527. The Sajjangad fort is constructed at about 900 meters above the sea level. Many names were given to this fort by the change of its control, but Sajjangad is the most common name that is known by the people here.
After the empire of Bahamani in the place of Satara, this fort was under the control of Adilshahi Dynasty until 1686. The Maratha Empire tasted the victory of this fort also from the Mughal Empire as they were emerging as a superpower in the entire Western India by that time. This fort was then handed over as a gift from the Shivaji Maharaj to a well-known Hindu religious saint Ramdas. Shivaji Maharaj then requested the Saint to make this place as his monastery. There are many ancient religious scripts encrypted on the walls of the fort that are clearly visible until date for which, many tourists come here.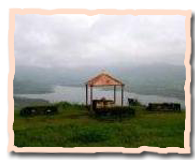 Millions of people visit this place annually as it is now a massive pilgrimage in Maharashtra. The pilgrimage is now under control by the Saint Ramdas Swami Sansthan that manages the fort and maintains the place thereby preserving its history in a fresh way. There is constant bus service until the steps of the fort for the ease of transportation for devotees. The fort functions from sunrise to sunset, after which the main gates are closed for visitors.
Sajjangad Fort Map

View Sajjangad Fort in a larger map
How To Reach
By Air
Nearest Airport is Pune.
By Rail
Nearest railhead is Satara & Pune.
By Road
Satara - 16 km.
Regular Buses From Swargate ST Stand, Pune & Rickshaws or Buses from Satara are available.
Nearest Tourist Place
| | |
| --- | --- |
| | Sonale Lake |
| | Parali Devi |
| | Windmills of Chalkewadi & Thosegar |